Active across Northern districts of KP for over a decade, SRSP, in partnership with EU, PPAF, IKF, & PEDO, recognized immense technical potential for hydropower given plentiful water resources. It also saw how the lack of access to electricity had an effect of holding back socio-economic development. From an early stage, SRSP put these two factors together, strengthening its commitment to MHPs for productive use and poverty mitigation for marginalized groups.
Collectively, the MHP projects (353 in Nos.) have an installed capacity of over 29 MW generating renewable and sustainable electricity for the benefit of an estimated 900,000 population from largely off- grid and marginalized communities.
Innovative Model
With experience on wider development issues, SRSP's approach of developing MHPs has been based on bottom-up, flexible, community-driven development contributing to their empowerment. These MHPs promote active engagement of community institutions at all stages i.e. from identifying potential sites to developing community structures to keep MHPs operational and share its benefits widely.
For 90 per cent of the households in target areas SRSP provide the first ever access to electricity – with huge practical implications for the lives of an estimated 925,000 beneficiaries
Like many other children in KP province, Ashlina Gul is happy to have electricity in her classroom, which makes it easier for her to practice her reading and writing skills.
Benefits
The overall quality of life is significantly improved. Electric light replaced the dim & dirty kerosene lamp or pine-torch, allowing women to work from home. Children study better at night, which in turn improves their performance at school. Labor saving electric appliances cut the drudgery of housework, while wood-burning stoves are replaced with cleaner & quicker electric versions. Communications are improved too, with power for phone-charging at home, families are able to keep in touch, and access to infotainment reducing the isolation of remote villages.
The current portfolio of 353 units producing 29 MW has been a major contributor in reduction of CO2 emissions by 125,000 tonnes/year & amount annually spent on kerosene oil from USD 4 to 0.4 million..
SRSP efforts to provide clean and renewable energy to poor and marginalized off grid population have been recognized at national and international levels. SRSP has been able to win prestigious international awards like Ashden, UK energy Initiative, & Energy Globe. These efforts are also part of clean energy database maintained by global environment institutions e.g. ICHSP, UNIDO, IKEA, Ashden, UN-GNESD, UNEP, UNFCC and many others.
Recipient of Energy Excellence Award
Energy Globe
SRSP solar energy initiatives have also been widely recognized at many levels. These cheaper, cleaner and affordable initiatives have ensured provision of drinking and irrigation water to support and strengthen local livelihoods. .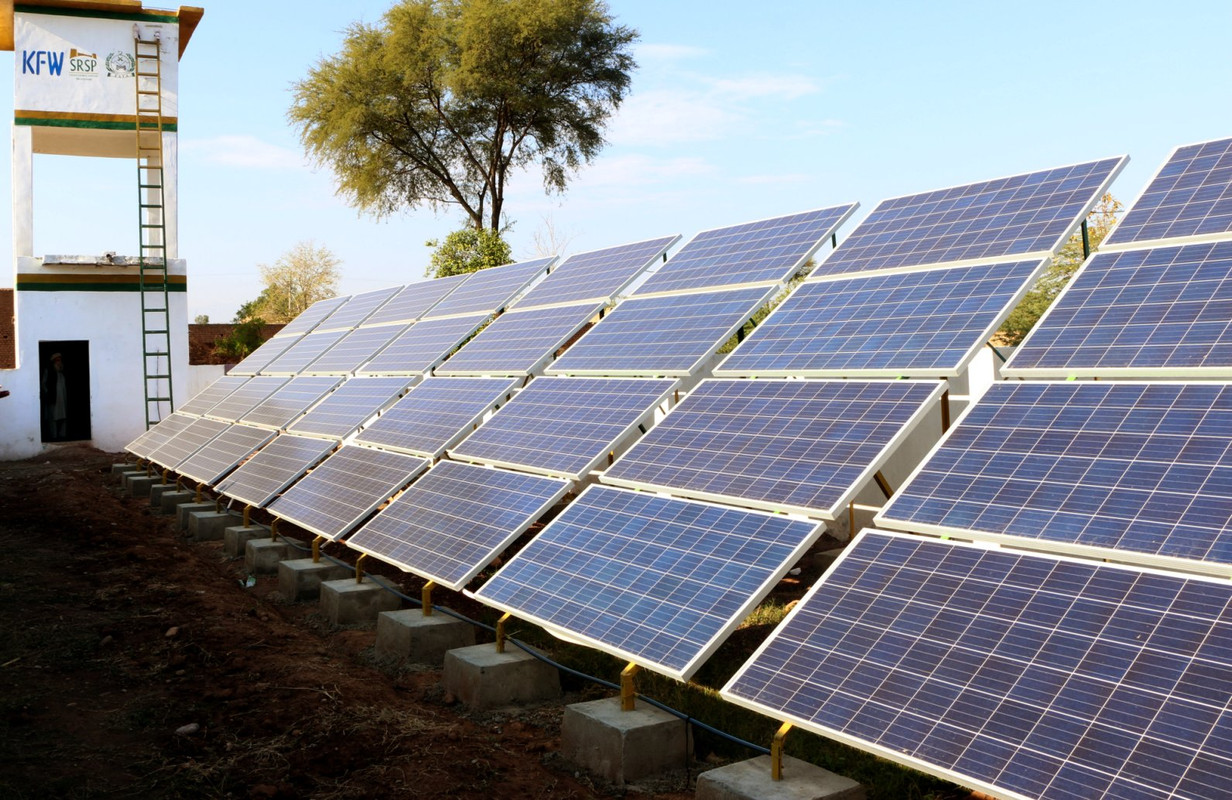 Clean and safe energy, the solar energy.
SHANGLA: Residents of Damorai and six other villages here on Thursday said that the newly-installed electricity generated by micro hydropower (MHP) station introduced them to using modern gadgets as they could now use smart phones, computers, etc.They said this after...
read more