Innovative Women Led Rural & Urban Financing
Operational since 1991, SRSP has provided microfinance services to marginalized and unbanked communities especially women in far-flung areas of KP to enhance financial and economic inclusion. SRSP has adopted different strategies and models that suits rural or urban communities. Currently, two models are prevalent including women village banking model mainly focusing on Community Investment Fund and urban model to extend affordable loans to serve poor and vulnerable communities in KP.
Since inception, PKR 1,405 million under Micro credit/CIF program has been provided to 120,000 beneficiaries. Poverty band wise distribution of funds remained very equitable with 76% going to chronically poor and extremely poor.
The MF program of SRSP has been an effective tool to alleviate poverty and increasing & diversifying HHs income, assets, better education & food intake as well as improved health in challenging districts of KP.
Women are the prime beneficiaries of micro credit/community investment fund for a reason that women in rural areas are perceived in a traditional role in the economy and are perceived to lack capacity to operate businesses independently.
Women economic empowerment through micro credit/Community Investment Fund has given better control over resources and access to knowledge has improved their social and political standing at community level.
An evaluation of Village Banks reported an average 96% increase in income of women beneficiaries i.e. PKR 6,854 per month per beneficiary. A significant proportion (35%) of the income is invested in better education and health of their children.
Evolution of Innovative women Village Banks
Harsh & challenging context of KP coupled with high cost of delivery & associated risk of lending money at community level urged SRSP to establish innovative Women Village Banking Model in 2006, which turned out to be a huge success as it adequately addressed issues of lack of ownership amongst communities, proximity and cost attached to delivery of rural financial services in KP.
Through participatory management structure responsibilities were decentralized by giving the community members autonomy and space to take most of the key decisions themselves pertaining to Village Banking operations. SRSP has so far established 329 Village Banks and disbursed over PKR. 718 million to benefit 65,000 women members.
As per third-party evaluation report "a large percentage of the CIF beneficiary's households is noted with financial stability, high self-esteem, economic independence, better opportunities & greater self confidence as some of the immediate impacts. Furthermore, 94% respondents reported a visible improvement in their household income".

Community Investment Fund
Prevalence of high level of poverty in rural areas and virtualy no financial services for poor/extreme poor, SRSP from June 2009 onwards started providing Community Investment Fund comrpising Income Genertaion Grants (exclusively to poorest members) and loans for poor women members. Today, there are over 65,000 women who are members of the SRSP CIF program. Under CIF programme, PKR. 621 million has been disbursed to 62,000 women clients with poverty score card 0-23.
SRSP Urban micro credit programme
To cater to the needs of urban community, SRSP since 2006 has successfully implemented Naway Sahar Programme. It is based on the experience that even small working capital (Micro loans) can improve entrepreneurs' income and productivity. The short loan term and frequent repayments encourages a net shift away from household consumption to income generating activities as experienced in urban target areas. SRSP has disbursed over PKR. 373 million under Naway Sahar program benefiting 31,000 clients.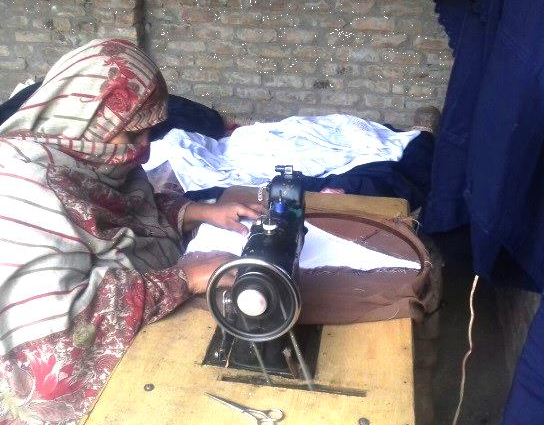 SRSP has taught us how to save on our own and improve our living. I had never though i would be able to stand on my own and earn a living. I see the change in attitude and respect i receive in my surroundings ever since my occupation. I fee contented, secure and independent now, something i never had.

Nargis from Nasir Kaley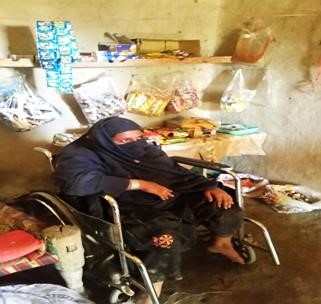 I have never felt so excited, empowered, and confident in my life. I feel the tuck shop is something of my own and seeing people coming especially kids, as they are very keen to buy the candies, I enjoy selling the items and interacting with village people and specially children".
Nahida from Panam Dheri